Hello There…
My name is Steven and I love teaching Guitar, Mandolin, Ukulele and Voice to both upstarts and people looking to improve their understanding of the instrument and music theory in general. My philosophy as a teacher is to help each student achieve his or her goals while having as much fun as possible along the way. I tailor the lessons to each person's personality in an effort to bring out the best of each aspiring musicians talents.
I am a Rutgers college grad with fifteen years experience in both teaching and performance. My students have ranged from eight to sixty and are typically seen smiling and strumming. I try and make each person comfortable with me and allow their confidence to grow and their playing to blossom. I am currently the exclusive music instructor for GOOGLE at the Los Angeles Campus.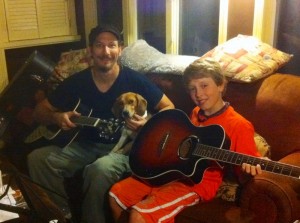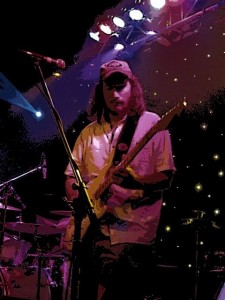 My performance experience ranges from full bands to solo sets on electric and acoustic guitar as well as mandolin. I'm a driven songwriter and singer having played up and down both coasts and the Caribbean.
Lessons on tabs, music theory, ear training, improvisation, reading, vocals, and songwriting always with an emphasis on feel and learning how to let loose.
Rock, Reggae, Funk, Blues, Jazz, Bluegrass
Lessons In Home - Los Angeles and surrounding areas
Echo Park @ Bedrock La
Glassel Park @ Nomadic Guitar
Venice or Online

Exclusive LA on site Google staff music instructor
Looking To Take Lessons?
We look forward to hearing from you!