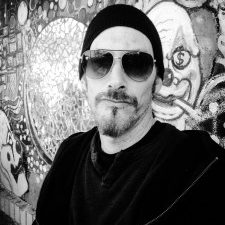 Steve
 In 1996 I bought a book on how to construct a solid body guitar. After digging through a lumberyard and finding a random piece of flamed maple and another of Birdseye maple, I was on my way. I spent $40 on the wood and began my plan for my first guitar construction. I didn't have all the tools back then and I spent months with my father's files and a sanding block, but slowly I put it all together with glue sweat and solder. From there I started working under John Honge at Musician's Workshop in Manalapan, NJ. I learned a ton from the NJ Shore Guitar repair staple. When he left the shop for a gig closer to home, in 2003, I took over full time repair duties and have been working on all stringed instruments ever since.  In 2010 after years of playing the Cali Coast I moved my shop to Los Angeles and things couldn't be better. From setups on acoustics, electrics and basses, to electronic overhauls, pickup installs or minor solder jobs, to headstock repairs and finish fixes, every job gets the same love and care as that that first guitar I made from scraps found at the lumber yard!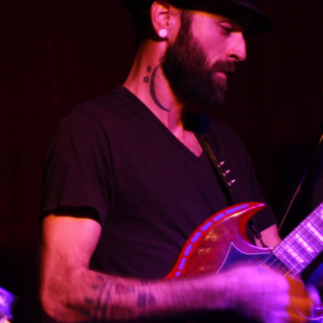 Josh
Joshua Mooers has been working at Nomadic Guitar for over 5 years.  He is a lifelong musician, songwriter, carpenter and all around jack of all trades.  His attention to detail and work ethic make him a valuable asset here at Nomadic.  He can really make that old neglected guitar come back to life! He's at the repair bench regularly and always loves talking shop.
In addition to working at Nomadic he runs his own Handyman Business.  He is available for Work throughout the Los Angeles Area.  Check out:
Mr. MacGyver HandyMan
Encinitas, CA 92024
(760) 452-0565
CHECK HIM OUT ON YELP!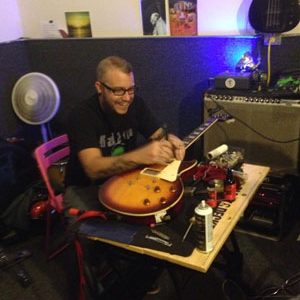 Tyler
Tyler Gardin has been with Nomadic for 2 years.  Having another tech that is focused and thorough makes the team even more efficient.   When he's not at Nomadic, he is typically building one of  his custom Hellbent Strings Cigar Box Guitars and running the Equipment Rental Dept. at Bedrock La. as well as working as a recording engineer in the LA area. Get in touch with us if you would like more info on a Cigar Box made to Order or need help recording your masterpiece.
Need a fix? Schedule an appointment today!
We look forward to hearing from you!