Steve Sherak - Guitar, Bass, Mandolin, Ukulele, Voice
My name is Steven and I love teaching Guitar, Mandolin, Ukulele and Voice to both upstarts and people looking to improve their understanding of the instrument and music theory in general. My philosophy as a teacher is to help each student achieve his or her goals while having as much fun as possible along the way. I tailor the lessons to each person's personality in an effort to bring out the best of each aspiring musicians talents.
I am a Rutgers college grad with seventeen years experience in both teaching and performance. My students have ranged from eight to sixty and are typically seen smiling and strumming. I try and make each person comfortable with me and allow their confidence to grow and their playing to blossom. I am currently the exclusive music instructor for GOOGLE at the Los Angeles Campus.
My performance experience ranges from full bands to solo sets on electric and acoustic guitar as well as mandolin. I'm a driven songwriter and singer having played up and down both coasts and the Caribbean.
Lessons on tabs, music theory, ear training, improvisation, reading, vocals, and songwriting always with an emphasis on feel and learning how to let loose.
Rock, Reggae, Funk, Blues, Jazz, Bluegrass
Tom Corbett - Guitar, Mandolin, Fiddle
I was bitten my the music bug at an early age and draw on over 30 years as a professional musician and private teacher. I've taught guitar, mandolin and fiddle at The Blue Ridge Picking Parlor for over 20 years as well giving numerous workshops at festivals and music camps.  I teach a variety of styles and can help you navigate music theory and improvisation with a fun and varied approach.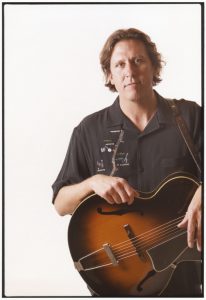 Troy Tyrer - Guitar, Bass, Ukulele
Troy is a dedicated and experienced music teacher. He has been teaching private music lessons for 8 years on multiple instruments including guitar, electric bass, and ukulele. Troy is also a music producer and teaches music production using Ableton Live, Logic Pro, Garage Band, and Pro Tools. He has a Bachelors in Music Performance and a Minor in Jazz Studies from George Mason University in Fairfax, Va, where he studied classical guitar with Larry Snitzler. He has performed in Los Angeles, Washington DC, and New York City on both guitar and electric bass. Troy lives and breathes music and that is apparent in his enthusiastic teaching style.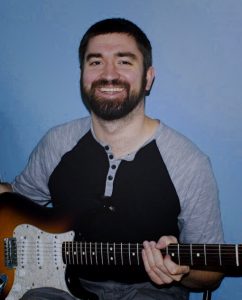 Tom Frazer - Guitar, Mandolin, Bass, Ukulele, Keyboards
Greetings. My name is Tom and I've been very passionate about music for as long as I can remember. To this day I still continue to learn and I find it very enjoyable to share my knowledge of music with others. I have a Bachelor's Degree from Berklee College of Music and I've been working professionally since I was 18 years old. My primary instrument is the guitar and I also play the piano, bass guitar, and mandolin at a professional level.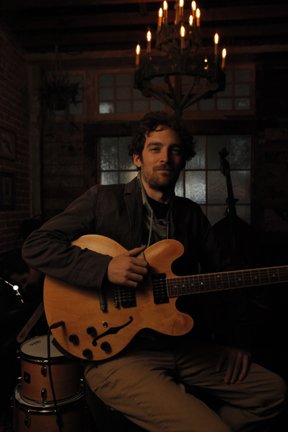 For me music is all about connecting with other people and subsequently I believe teaching is very important. Whether you're trying to pursue a professional career in music or just want to learn your favorite songs and have music in your life I can offer techniques, concepts, examples, etc. that will yield results quickly and help get you to where you want to be musically. I have experience in many different styles including Rock, Bluegrass, Jazz, Blues, Reggae, Metal, and Funk.
I currently work as a freelance musician in the Los Angeles area and I play in several different bands. I've also had the opportunity to perform with some incredible artists including Paula Cole, John Easdale (singer of Dramarama), Ben E. King, and Krayzie Bone (Bone Thugz N' Harmony).
Depending on the student's goals my lessons include: Reading, playing by ear/ear training, tabs, music theory, technique, improvisation, learning songs, and songwriting.
Evan Chudnow is a freelance Bass Guitarist & Songwriter based in Los Angeles, CA.  He's been playing the Electric Bass for over 16 years, and moved to L.A. in 2011 to study at Los Angeles College of Music and break in to the LA scene.  At LACM he had the honor of studying under world class musicians such as Jerry Watts (Andy Summers, Herbie Hancock), Steve Billman (Brian Brohmberg, Frank Gambale), Mark Browne (Melissa Etheridge, Paula Cole), Joey Heredia (Sheila E., Stevie Wonder), David Levray (Les McCann, Sergio Mendes), Philip Bynoe (Steve Vai, Marvin "Smitty" Smith), and many others.  After receiving his Associate of Arts Degree in Music Performance (Bass Guitar) in the Fall of 2012, Evan started working as a freelance musician gigging all over LA and beyond. Over the years Evan has built up a reputation of being very versatile and easy to work with, able to jump into any situation with great energy, vibe, and preparation.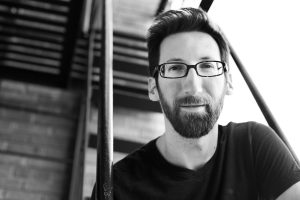 I graduated from Berklee College of Music with drum set as my primary instrument.  During college, I had the opportunity to study with several amazing drum teachers such as Kenwood Denard, Tony Thunder Smith, and Mike Mangini among many others.  Throughout my time in Boston, I toured the east coast with the bands Powers That Be and Lovewhip as well as performed at SXSW Music Festival.  
Following graduation, I was hired by Denver-based jam-rock band, Kinetix, and toured throughout the country, playing over 100 dates including places like Wakarusa Music Festival, Brooklyn Bowl, and Gothic Theater among many others.
After relocating to Chicago I began playing with Chicago-based Family Groove Company and Joe Marcinek Band.  I have shared the stage with Bernie Worrell of P-Funk/Talking Heads, Nate Werth of Snarky Puppy/Ghost Note, Natalie Cressman and Jen Hartswick of Trey Anastasio Band, Steve Molitz of Particle, Joey Porter of The Motet, and Jason Hann of String Cheese Incident.
Prior to moving to Los Angeles, I taught in a large school system in northwest Indiana, covering percussion instruction for 3 middle schools and a high school.  Programs included jazz band, percussion ensemble, marching band, and winter drumline.  I regularly taught 60+ school students each week and had an additional 25 as private students as well.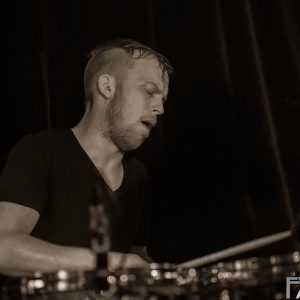 Looking To Take Lessons?
We look forward to hearing from you!