If you have ever wanted to learn to play acoustic guitar, electric guitar or mandolin, or improve on your current skill set, but just don't have the free time to drive yourself or your child to and from a music studio, then LIVE Online lessons with Inatube Guitar is for you.
By using a web cam and free online video software, like Skype and Google's Gmail Video Chat you can schedule lessons that are convenient, fun and productive. And do it from your own home! These are not pre-recorded lessons– they are LIVE and IN PERSON.
With live, webcam lessons, we can work on tabs, music theory, ear training, improvisation, reading, vocals, and songwriting always with an emphasis on feel and learning how to let loose.
We can work on rhythm and lead using songs that you like and apply music theory lessons to help you figure out songs on your own.
Anyone with a webcam and desire can benefit from live-online, one-on-one guitar lessons. You get to see my fingers, and I can see yours—we can work together and make a plan to get you playing quickly.
With Inatube Lessons you meet once a week with me for our 40 minute session aimed at getting you playing, reaching your goals and having FUN!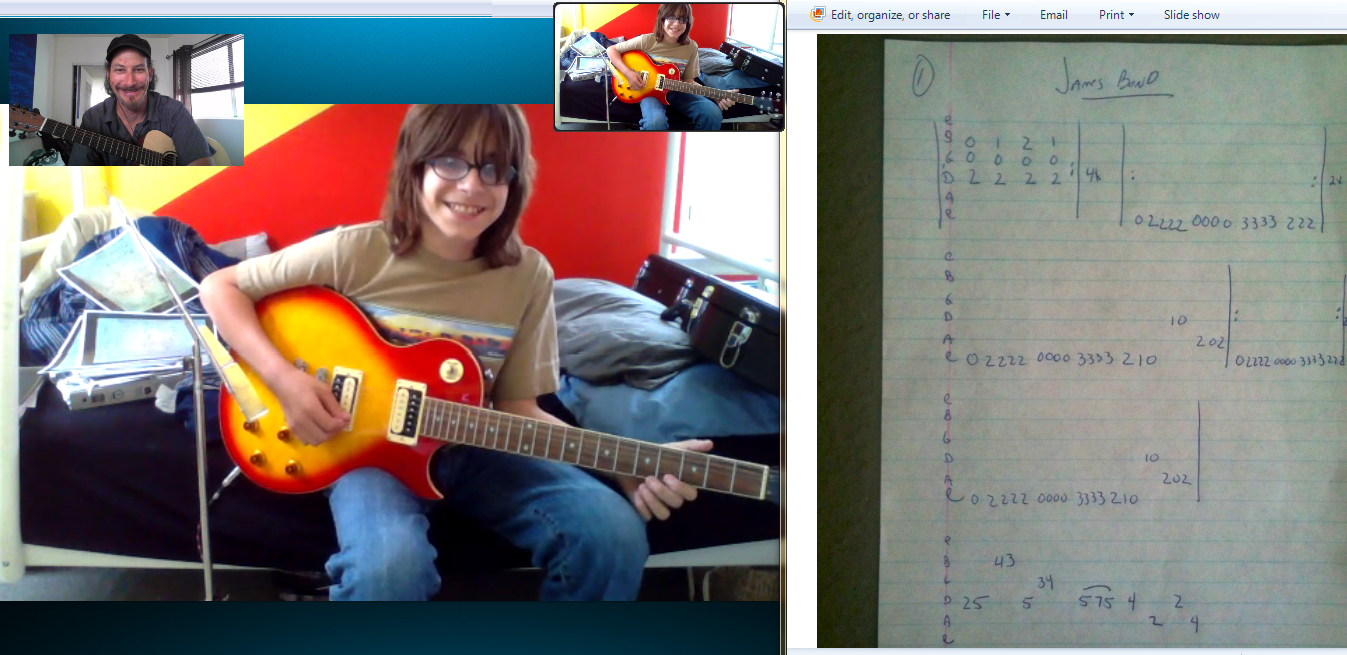 With todays FREE online video software, like Skype and Google's Gmail Video Chat you are just a click away from having your own Private lessons with a positive, experienced Instructor.
Skype is free, cross-platform video chat software. It is simple, popular and powerful. Getting to your lesson is as easy as logging onto your free Skype account and calling up your Inatube Web Guitar Teacher.
In addition to Skype, I am available through Google's Gmail Video Chat, and I am researching even more ways to conduct live webcam lessons.
So drop me a line…. Feel free to ask questions…..Let's get you Jamming!

Payment is easy and secure
With Paypal, you can send secure payments using your credit card or check
**inquire about longer lesson times**
Looking To Take Lessons?
We look forward to hearing from you!